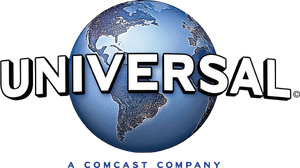 Universal Pictures (also known as Universal Studios or simply Universal), founded as the Universal Film Manufacturing Company, is an American film studio responsible for the creation of the Dark Universe.
History
Universal Pictures was founded on April 30, 1912, as Universal Film Manufacturing Company by Carl Laemmle, Mark Dintenfass, Charles O. Baumann, Adam Kessel, Pat Powers, William Swanson, David Horsley, Robert H. Cochrane, and Jules Brulatour. Laemmle became president in July of 1912. In the 1920's, Lon Chaney, Sr., one of the earliest known horror actors, appeared in many of Universal's early horror films, such as The Hunchback of Notre Dame (1923) and The Phantom of the Opera (1925).
Gallery
To be added.
External Links
References
Community content is available under
CC-BY-SA
unless otherwise noted.